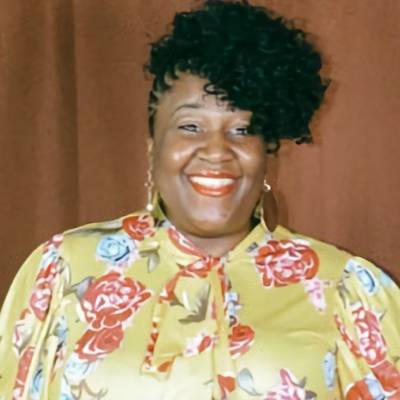 Lucy Hudson, Ed.D.
Director of Academic Operations
VCU Real Coordinator and Lead Instructor, Leadership Development for Women of Color
(804) 827-4446
White House, 806 W. Franklin St., Room 124
Staff
Education
Ed.D. in Leadership, Virginia Commonwealth University, 2022
Certificate in Evangelism, Mission, and Global Christianity Certificate, Virginia Union University Edosomwan Institute, 2015
M.Ed. in Adult Learning, Virginia Commonwealth University, 2011
B.A. in Religious Studies, Virginia Commonwealth University, 2008
B.S. in Urban Studies and Planning, 2004
Research Interests
Persistence, Placement, and Preparation of Black Girls in Public Schools
Distance Learning and Student Success
Undergraduate Student Career and Research Development
Equity, Inclusion and Diversity in Higher Education
Mentoring Opportunities for Students of Color
Select Publications
Hudson, L.R., Lindstrom, D. L., Patel, M., & Ponton, R. (2022). Virginia Community College System Online Student Success: Best Practices and Sustainable Change." [Capstone Doctoral dissertation, Virginia Commonwealth University]. VCU Scholars Compass.
Newman, P., Hurd, V., Sun, H., Roberson, C., Hudson, L., & Berry, R. "Identifying Organizational Containment: Whiteness as a System of Oppression Affecting Black Girls in Urban Public Schools." Journal of Research on Adolescence, 2020. Submitted.
Hudson, L. "Building a Balanced Class: Diversity Recruitment & Admissions Strategies at a Highly-Selective Institution." NAGAP Perspectives Magazine: Conference Summary. NAGAP, New York. 2018.
Croasdaile, S., Angel, R., Carr, E., Hudson, L., Usrey, C. Using blogs to overcome the challenges of a research methods course. Teaching, Learning, and the Net Generation: Concepts and Tools for Reaching Digital Learners. IGI Global, Pennsylvania. 2012.
Affiliations
American Educational Research Association (AERA)
National Association of Personnel Administrators (NASPA)
National Academic Advising Association (NACADA)
Courses
UNIV 191, LDWOC: Leadership Development for Women of Color\
Awards
VCU African American Alumni Council Mentoring Circle Excellence in Service Award, 2021
ACHI Magazine Educator of the Year Award, 2021
ACHI Magazine Woman of Achievement Award, 2021
VCU Staff Senate Award for Diversity and Inclusion, 2020
College of Humanities and Sciences at VCU, Excellence in Service Award, 2016