Graduate Programs
The VCU Department of Psychology has four competitive and nationally recognized Doctor of Psychology degrees.
This includes two highly-ranked and APA-accredited programs in clinical and counseling psychology. Our clinical program is top-50 per U.S. News & World Report.
General information about graduate study at VCU can be obtained from the VCU Graduate School. Application for graduate study in psychology should be initiated online via the VCU Graduate School admissions page. There is not a separate application for the programs or department.
Although faculty and students work together across programs, each program has unique requirements and emphases. Please refer to each program's link for specific information. These pages also include important information concerning admission requirements and application deadlines.
Explore
This program trains clinical psychologists in scientific principles and empirically-supported theoretical models to guide the study and treatment of psychopathology for diverse groups of individuals. We offer concentrations in behavioral medicine and clinical child.
This program emphasizes the scientist-practitioner model and prepares students for research and service in professional psychology, including positions in university academic and medical school departments, counseling centers, mental health agencies and hospitals, and physical health facilities.
This program provides students with the theoretical background and research skills needed to study the psychological, social, cultural and behavioral bases of health and illness.
This program prepares students for basic or applied research and includes two specialty areas: Developmental psychology and social psychology.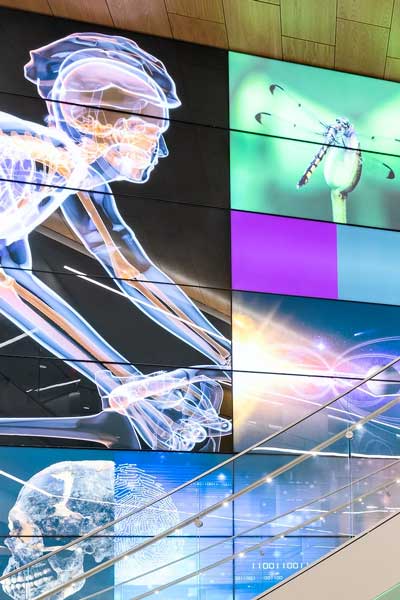 Study in Our New STEM Building
Our brand new, 169,000-square-foot building is dedicated to all things STEM, including psychology. Psychology students will have the opportunity to learn in state-of-the-art labs, classrooms and shared study spaces.