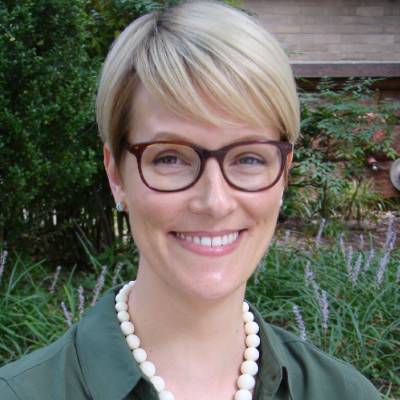 Natalie Dautovich, Ph.D.
Associate Professor
(804) 828-4304
Williams House, 800 W. Franklin St., Room 203
Counseling Psychology
Tenure-track
Faculty
Education
Ph.D.: University of Florida, 2010
Research Interests
Dr. Natalie Dautovich's Chronopsychology: The Daily Life Research Lab examines daily processes that anchor well-being across adulthood. Dautovich focuses on a variety of daily processes with specific emphasis on sleep, affect, health behaviors, and routines.
Dautovich's team approachs the study of daily life from a positive and preventative perspective. Additionally, the team is interested in developmental differences in daily lives (e.g., changes with age and across life transitions). Lastly, Dautovich is mindful that individuals are embedded in contexts that include their family, social, cultural, and political environments. As such, Dautovich considers macro factors while focusing on micro events.
Chronopsychology: The Daily Life Research Lab is currently addressing the following research questions: (a) Does sleep mediate the association between experiences of discrimination and well-being across the adult lifespan? (b) How does intra-individual variability in daily health behaviors (e.g., light exposure, sleep, timing of meals, and activity levels) predict well-being across the lifespan? (c) What positive psychosocial factors promote healthy sleep and weight outcomes (e.g., positive affect, coping styles, and savoring)?
Select Publications
Tighe, C. A., Shoji, K. D., Dautovich, N. D.,Lichstein, K. L., &Scogin, F. (2016). Affective mediators of the association between pleasant events and global sleep quality in community-dwelling adults. Journal of Behavioral Medicine, 39, 170-177. doi: 10.1007/s10865-015-9666-x
Dautovich, N. D., Shoji, K. D., McCrae, C. S. (2015). Variety is the spice of life: A microlongitudinal study examining age differences in intraindividual variability in daily activities in relation to sleep outcomes. Journal of Gerontology: Psychological Sciences, 70, 581-590.
Shoji, K., Tighe, C., Dautovich, N. D., & McCrae, C. S. (2015). Beyond mean values: Quantifying intraindividual variability in pre-sleep arousal and sleep in younger and older community-dwelling adults. Sleep Science, 8, 24-30.
Dautovich, N. D., Dzierzewski, J. M., & Gum, A. M. (2014). Older adults display concurrent but not delayed associations between life stressors and depressive symptoms: A microlongitudinal study. American Journal of Geriatric Psychiatry, 22, 1131-1139.
Dautovich, N. D., Shoji, K. D., Stripling, A. M., & Dzierzewski, J. M. (2014). Clinical geropsychology: Treatment and research approaches with rural older adults. Clinical Gerontologist, 37, 37-41.
Courses
Contemporary Issues, Leadership, and Supervision in Counseling Psychology, graduate level
Introduction to Psychology, undergraduate level
Awards
Selected to participate (competitive application process) in the National Institute on Aging and the American Geriatrics Society U13 Bedside to Bench Conference, "Sleep, Circadian Rhythms, and Aging: New Avenues for Improving Brain Health, Physical Health and Functioning," Bethesda, MD, October 2015
National Sleep Foundation (NSF) Environmental Scholar, November 2013 – October 2016
Emerging Gerontological Research Scholar, Alabama Research Institute on Aging, University of Alabama, August 2013 - July 2015,
Fellow, National Institute of Mental Health, Summer Research Institute, July 2012 – Present