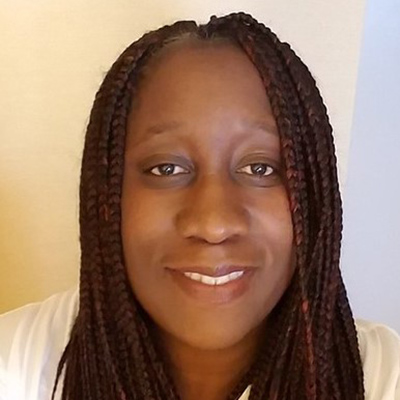 Vivian Dzokoto, Ph.D.
Professor
(804) 828-1371
Gabriel's House, 816 W. Franklin St., Room 305
Clinical Psychology
Term
Faculty
Education
Ph.D.: Clinical-Community Psychology, University of Illinois at Urbana-Champaign, 2005
Research Interests
Dr. Vivian Dzokoto is a cultural and clinical psychologist who specializes in African populations and African ways of being in the world. She has the following lines of research:
Affect, wellbeing and psychopathology in West African settings [e.g., cultural factors and norms shaping the communication (lexicon, proverbs, facial expression), experience and regulation of affect; cultural factors influencing the understanding, labeling, treatment and management of mental illness]
African knowledge systems
Cultural grounding and drivers of money behaviors (e.g., saving, spending, investing) and the adoption and failure of different forms of payment (e.g., new currencies, fintech) in developing economies
Other areas of interest include wellbeing, cultural clinical psychology, anxiety disorders, multicultural competencies in psychotherapy, cross-cultural transitions and intercultural communication.
Select Publications
Dzokoto, V., Anum, A., Affram, A., Agbavitoh, J., Dadzie, H., Mintah, R., Norman, Q., Owusu-Prempeh, C., Tawam, L., Turkson, S., Osei-Tutu, A. (2021). "A lot of Ghanaians really don't understand the work we do": Cultural Adaptations and Barriers in Ghanaian Psychotherapy Practic. International Perspectives in Psychology: Research, Practice, Consultation.
Weisman, K., Legare, C., Smith, R., Dzokoto, V., Aulino, F., Ng, E., Dulin, J., Ross-Zehnder, N., Brahinsky, J., Luhrmann, T. (2021). Similarities and differences in concepts of Mental Life Among Adults and Children in Five Cultures. Nature Human Behavior.
Dzokoto, V. A. (2020). Adwenhoasem: An Akan Theory of Mind. Journal of the Royal Anthropological Institute (Incorporating Man) 26(S1), 77-94
Dzokoto V. A., Osei-Tutu, A., Kyei J.J., Twum-Asante M., Attah, D.A. and Ahorsu, D.K. (2018). Emotion Norms, Display Rules, and Regulation in the Akan Society of Ghana: An Exploration Using Proverbs. Front. Psychol. 9:1916.
Dzokoto, V. & Asante, R. & Aggrey, J. K. (2016). Money That Isn't: A Qualitative Examination of the Adoption of the 1 Pesewa Coin and Biometric Payment Cards in Ghana. Ghana Studies 19, 3-34.
Awards
Issachar Foundation (University of Texas Austin Award SubGrant from PI Cristine Legare). The consequences of formal education for science and religion.
International Research Network for the Study Of Science And Belief In Society, Research Grants, 2020-2021, 2022
Merian Institute for Advanced Studies in Africa (MIASA), Individual Senior Residential Fellowship, Fall 2021
VCU Humanities Research Center, Residential Fellowship, Spring 2018
Institute for Money, Technology & Financial Inclusion (IMTFI), Research Grants, 2011-2015
Links