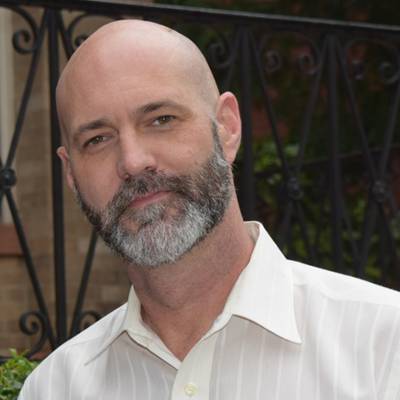 Richard Bargdill, Ph.D.
Teaching Associate Professor
(804) 828-1240
Bird House, 820 W. Franklin St., Room 106
Developmental Psychology
Term
Faculty
Education
Ph.D.: Duquesne University, 1998
Research Interests
Dr. Richard Bargdill's main research topics are boredom, meaning and creativity and how they interact in order to prevent or promote the 'good life'. For Bargdill, boredom seems to be a deficient experience that can become habitual in which a person experiences both a lack of meaning and creativity. Bargdill believes people have a tendency to see meaning as a 'cognitive' function and overlook the emotional elements of meaning. Meaning appears to Bargdill to be more heart-mind! For Bargdill, meaning is often made after the event- even years later-and the inability to make meaning out of tragic events can, in itself, be experienced as stressful. Creativity seems to be the ability to take ideas and emotions and transform them into products that both embody and release emotions in one's self and others. For the last decade Bargdill has been on the Executive Board of Division 32: Society for Humanistic Psychology which is part of the American Psychological Association. Bargdill has held a number of roles in the Division including Membership Chair, Member-at-large, Secretary, APA Conference Program Chair and Hospitality Suite Coordinator.
Select Publications
Bargdill, R. W. (2016). Some qualitative differences between Habitual Boredom and Depression. Journal of Humanistic Psychology. 1-18. doi: 10.1177/0022167816637948
Bargdill, R. W., & Broome', R. (2016). Humanistic contributions for psychology 101: Growth, choice and responsibility. Colorado Springs, CO: University Professors Press.
Bargdill, R. W. (2015). Living the good life: A psychological history. San Diego, CA: Cognella, Inc.
Bargdill, R. W. (2014). An artist's thought book: intriguing thoughts about the artistic process (2nd Edition). Colorado Springs, CO: University Professors Press.
Bargdill, R. W. (2014). Toward a theory of habitual boredom. Janus Head, 13(2), 93-111.
Courses
History of Psychology, undergraduate level
Life Span Development, undergraduate level
Spotlight: Creativity, undergraduate level