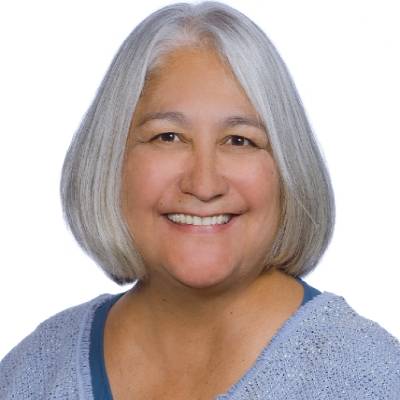 Rosalie Corona, Ph.D.
Pronouns: she/her/ella
Professor
Director, Clinical Training, Clinical Psychology Program
(804) 828-8059
White House, 806 W. Franklin St., Room 201
Office hours: By appointment
Clinical Psychology
Tenured
Faculty
Education
B.A.: Psychology, University of California, Irvine, 1993
M.A.: Clinical Psychology, University of California, Los Angeles, 1994
Ph.D.: Clinical Psychology, University of California, Los Angeles, 1999
Research Interests
Dr. Rosalie Corona's research focuses on health promotion among Latinx and African American adolescents (including young adults) and their families. A theme throughout her scholarship is the role of family and culture in health behaviors. Dr. Corona's research bridges clinical psychology, developmental psychology, social work, medicine/genetics, and public health and incorporates observational methods, semi-structured interviews, focus groups, and surveys. In addition to identifying risk and protective factors associated with academic and health outcomes, Dr. Corona also develops, implements, and evaluates culturally-relevant programs that promote positive youth and family outcomes.
Select Publications
Velazquez, E., Espinosa-Hernandez, G., Garth, R.C., Williams, C. D., Romo, S. & Corona, R. (2023). Processes underlying Mexican adolescents' sexual behaviors and intentions: Examining the roles of familial cultural values and parental monitoring. Cultural Diversity & Ethnic Minority Psychology. Advance online publication.
Moreno, O., Avila, M., Garcia-Rodriguez, I., Romo, S., Rodriguez, J., Matos, C., Fuentes, L., Hernandez, C., Ramos, M., Muñoz, G., Gutierrez, D., Bravo, A., & Corona, R. (2022). Culturally enhancing a group-based motivational interviewing substance use prevention program for Latiné youth. Contemporary Clinical Trials Communications, 30, 100991.
doi: 10.1016/j.conctc.2022.100991.
Corona, R., Hood, K.B., & Haffejee, F. (2019). The relation between body image perceptions and condom use outcomes in a sample of South African emerging adults. Prevention Science, 20, 147-156.
Corona, R., Pope, M., Shaffer, C.M., Hood, K.B., Velazquez, E., & Barinas, J. (2018). A qualitative examination of the relationship between body image and sexual risk behavior: Perceptions from Latina and African American adolescent girls and their maternal caregivers. Journal of Child and Family Studies, 27, 3606-3617.
Corona, R., Rodríguez, V.M., McDonald, S.E., Velazquez, E., Rodríguez, A., & Fuentes, V.E. (2017). Associations between cultural stressors, cultural values, and Latina/o college students' mental health. Journal of Youth and Adolescence, 46, 63-77.
Affiliations
Courses
Child Psychopathology, undergraduate level
Individual Tests of Intelligence, graduate level
Minority Issues in Mental Health, graduate level
Awards
Jeanett Castellanos Mentorship Award, National Latinx Psychological Association, 2022
Distinguished Service Award, VCU College of Humanities and Sciences, 2021
Distinguished Scholar Award, VCU College of Humanities and Sciences, 2020
APA Minority Fellowship Program Dalmas Taylor Award, 2015
Presidential Awards for Community Multicultural Enrichment, VCU, 2015