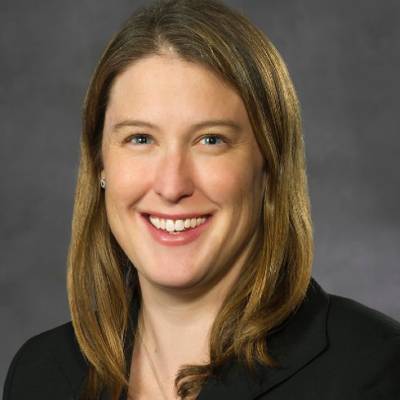 Robin Everhart, Ph.D.
Associate Professor
(804) 828-7249
Thurston House, 808 W. Franklin St., Room 207
Health Psychology
Tenured
Faculty
Education
Ph.D.: Syracuse University, 2010
Research Interests
Dr. Robin Everhart's program of research is in child health psychology, with an emphasis on community-based research and incorporating a family systems approach. They are primarily interested in understanding how families effectively manage childhood chronic conditions (e.g., asthma) within the context of urban and cultural stressors. Their research incorporates a focus on quality of life (QOL), health disparities, and family-based models of care. Everhart is leading a community needs assessment in the Richmond area that will inform the development of a larger clinical trial to reduce pediatric asthma disparities. In maintaining their broader interest in child health psychology and families, Everhart has also published and presented research on adherence in pediatric cystic fibrosis. They currently serve as the Cystic Fibrosis Mental Health Coordinator in the Division of Pulmonary Medicine, VCU Department of Pediatrics. Finally, Everhart has research interests in improving student outcomes, such as empathy, morality, and professionalism, through service-learning. Everhart has published, presented, and led a workshop on teaching tools to improve empathy among undergraduate service-learning students.
Select Publications
Everhart, R. S.,Miadich, S. A., Leibach, G. G., Borschuk, A. P., & Koinis-Mitchell, D. (2016). Acculturation and quality of life in urban, African American caregivers of children with asthma. Journal of Asthma. Advance online publication. doi: 10.3109/02770903.2016.1167904
Everhart, R. S., Fedele, D. A., Miadich, S. A., & Koinis-Mitchell, D. (2015). Caregiver quality of life in pediatric asthma: Caregiver beliefs and concerns about medications and emergency department use. Clinical Pediatrics, 54, 249-256.
Everhart, R. S., Kopel, S.J., Esteban, C.A., McQuaid, E.L., Klein, R.B., McCue, C., & Koinis-Mitchell, D. (2014). Allergic rhinitis quality of life in urban children with asthma. Annals of Allergy, Asthma, and Immunology, 112, 365-370.e1.
Everhart, R. S., Fiese, B. F., Smyth, J. M., Borschuk, A., & Anbar, R. (2014). Family functioning and treatment adherence in children and adolescents with cystic fibrosis. Pediatric Allergy, Immunology, and Pulmonology, 27, 82-86.
Everhart, R. S., Koinis-Mitchell, D., Friedman, D., Kopel, S., Canino, G., Fritz, G., & McQuaid, E. L. (2014). Pediatric asthma management within Latino and non-Latino White families. Families, Systems, & Health, 32, 167-175.
Courses
Child Health Psychology, graduate level
Child Health Psychology, undergraduate level
Human Services Fieldwork (Service Learning), undergraduate level
Mentoring Children at Risk, undergraduate level
Psychological Tests and Measurement, undergraduate level
Awards
Outstanding Faculty Scholarship Award, VCU Department of Psychology, 2017
Outstanding Teaching Award, VCU Department of Psychology, 2015
Service-Learning Travel Award, 2015
VCU Service-Learning Faculty Fellow, 2014-2016
American Psychological Association, Convention Travel Award for Early Career Professionals, 2013
Links