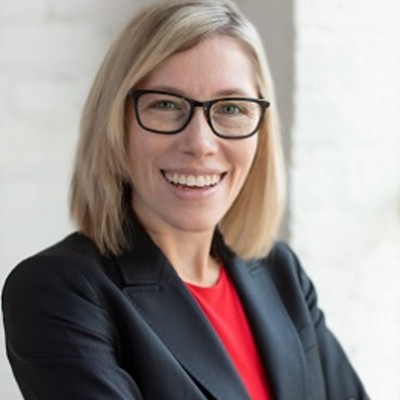 Ann F. Haynos, Ph.D.
Assistant Professor
Clinical Psychology
Tenure-track
Faculty
Education
Ph.D.: University of Nevada, Reno, 2015
Research Interests
Everyone gets stuck in unhealthy patterns at some point, but often change their behaviors when the costs become too high. However, people can get stuck repeating harmful actions, even when there are significant negative consequences. In some cases, these actions involve striving for a goal that people initially have been told is positive (e.g., weight loss, fitness, work accomplishment). Dr. Ann F. Haynos' lab seeks to understand this phenomenon: excess goal pursuit that leads to destructive health outcomes. Haynos' research has primarily focused on restrictive eating disorders, such as anorexia nervosa, where the pursuit of weight loss becomes all-consuming and life-threatening. Haynos is also interested in how rigid pursuit of other goals (e.g., academic or work goals) can result in physical and mental health concerns.
Haynos' research marries neuroscience and clinical science, embracing a bench-to-bedside philosophy that allows mutual feedback between mechanistic and intervention questions. Haynos uses a multi-method approach (e.g., neuroimaging, neurocognitive tasks, ecological momentary assessment) and advanced analytical techniques (e.g., computational modeling) to identify decision-making mechanisms (e.g., emotion regulation, reward, cognitive control) that promote disorders of excess goal pursuit. In Haynos' intervention work, they develop and adapt neuroscience-informed treatments to target the processes that cause people to get stuck narrowly pursuing a goal that causes them harm.
Select Publications
Awards
2019, Finalist, Informing Prevention Article of the Year, Eating Disorders: The Journal of Treatment and Prevention
2018 Mentor, Best Paper by an Early Career Scholar (awarded to Mun Yee Kwan), International Journal of Eating Disorders
2018-2022, Recipient, Loan Repayment Program, National Institute of Mental Health
2018-2020, Fellow, Career Development Institute for Psychiatry, University of Pittsburg/Stanford University
2017, Award for Postdoctoral Young Scientists, Global Foundation for Eating Disorders/ Eating Disorders Research Society