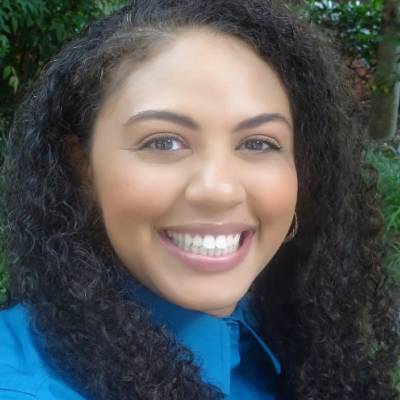 Fantasy Lozada, Ph.D.
Associate Professor
(804) 828-9089
Thurston House, 808 W. Franklin St., Room 404
Developmental Psychology
Tenure-track
Faculty
Education
Ph.D.: North Carolina State University, 2013
Research Interests
Dr. Fantasy Lozada's research takes a developmental and community-based approach to understanding the normative emotional experience and promoting the emotional liberation of Black and Brown populations, with a specific emphasis on African American and Latino/a/e/x communities. Emotional liberation refers to an individual having full access to the range of emotions that are a part of the human experience without worry about the ways that their emotions may be misinterpreted and weaponized against them through racial bias.
Lozada pursues these goals in three ways: (1) by conducting within-group research to understand the cultural and racial factors that shape the emotional development of Black and Brown populations, (2) publishing developmental and affective science to elucidate these cultural and racial factors, and (3) partnering with community organizations to translate and disseminate Lozada's research findings into practice by educators, leaders, youth service providers, community health workers, and others who support Black and Brown youth and families. Within cross-sectional and longitudinal research design, Lozada relies on both qualitative (i.e., thematic analysis) and quantitative analytic methods (i.e., structural equation modeling, negative binomial regressions, multilevel latent class analysis, hierarchical linear modeling) of data obtained through questionnaire, observation, interview, and psychophysiological assessment.
Select Publications
Volpe, V., Smith, N., Skinner, O., Del Toro, J., Lozada, F. T., & Hope, E. (2022). Centering the heterogeneity of Black adolescents' experiences: Perspectives and guidance for within-group designs among African diasporic communities. Journal of Research on Adolescence. Advanced Online Publication.
Lozada, F. T., Riley, T. N., Catherine, E., *Brown, D. W. (2021). Black emotions matter: Understanding the impact of racial oppression on Black youth's emotional development. Journal of Research on Adolescence, 32(1), 13-33.
Dunbar, A. S., Lozada, F. T., *Ahn, L. H., & Leerkes, E. (2021). Mothers' preparation for racial bias messages and responses to Black children's distress predict emotion regulation: An attachment perspective. Attachment & Human Development, 24(3), 287-303.
Lozada, F. T., Jagers, R. J., & Nguyễn, H. X. (2022). Socioemotional competence in context: Black males' socioemotional competence, neighborhood-school racial (in)congruence, and social adjustment. Journal of Community Psychology, 50, 465-486.
Lozada, F. T., Seaton, E. K., Williams, C. D., & Tynes, B. M. (2021). Exploration of bidirectionality in African American and Latinx adolescents' offline and online ethnic-racial discrimination. Cultural Diversity and Ethnic Minority Psychology, 3, 386-396.
Courses
Experimental Methods, undergraduate level
Awards
VCU Psychology Outstanding Scholarship Award, Virginia Commonwealth University, 2022