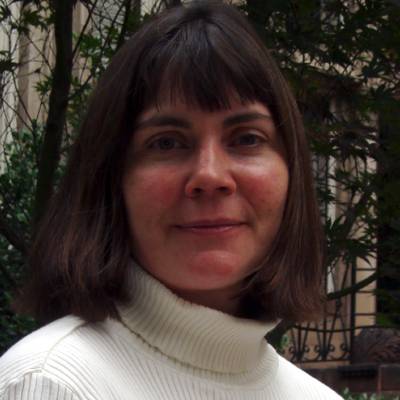 Terri Sullivan, Ph.D.
Professor
Co-Director, Graduate Studies
(804) 828-9304
Hunton House, 810 W. Franklin St., Room 303
Developmental Psychology
Tenured
Faculty
Education
Ph.D.: Virginia Commonwealth University, 1998
Research Interests
Dr. Terri Sullivan's research program focuses on understanding the impact of aggression and exposure to violence on children's healthy psychosocial and emotional development. This research includes examination of the relations between aggression and exposure to violence (including witnessing violence and victimization) and psychosocial maladjustment, and identifying risk and protective factors that may magnify or buffer these relations. A key goal within this area is to address the distinct constructs of relational and physical aggression and victimization in the context of peer and dating relations. Another aspect of Sullivan's research focuses on the evaluation of school-based violence prevention efforts, especially for students with high incidence disabilities.
Select Publications
Sullivan, T. N, Sutherland, K. S., Farrell, A. D., & Taylor, K. A. (2015). An evaluation of Second Step: What are the benefits for youth with and without disabilities? Remedial and Special Education, 36, 286-298.
Sullivan, T. N., Erwin, E. H., Helms, S. W., Masho, S. W., & Farrell, A. D. (2010). Problematic situations associated with dating experiences and relationships among urban African American adolescents: A qualitative study. Journal of Primary Prevention, 31, 365-378.
Sullivan, T. N., Helms, S. W., Kliewer, W., & Goodman, K. (2010). Associations between sadness and anger regulation coping, emotional expression, and physical and relational aggression among urban adolescents. Social Development, 19(1), 30-51.
Sullivan, T. N., Farrell, A. D., Kliewer, W., Vulin-Reynolds, M., & Valois, R. F. (2007). Exposure to violence in early adolescence: The impact of self-restraint, witnessing violence, and victimization on aggression and drug use. Journal of Early Adolescence, 27, 296-323.
Sullivan, T. N., Farrell, A. D., & Kliewer, W. (2006). Peer victimization in early adolescence: Association between physical and relational victimization and drug use, aggression, and delinquent behavior among urban middle school students. Development and Psychopathology, 18, 119-137.
Courses
Developmental Research Methods, graduate level
Principles of Psychological Measurement, graduate level
Psychology of Adolescence, graduate level
Psychology of Adolescence, undergraduate level
Affiliations
Excellence in Scholarship Award, VCU College of Humanities and Science, 2015
Outstanding Service Award, VCU Department of Psychology, 2014
Outstanding Research Award, VCU Department of Psychology, 2012