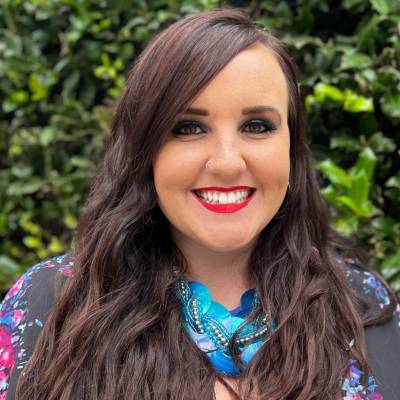 Chelsea Williams, Ph.D.
Associate Professor
(804) 828-1620
Thurston House, 808 W. Franklin St., Room 211
Developmental Psychology
Tenure-track
Education
Ph.D.: Arizona State University, 2016
Research Interests
Dr. Chelsea Williams' research focuses on understanding how risk and resilience factors contribute to psychological, educational, and health outcomes/disparities among Latinx, African American, and Multiracial youth, emerging adults, and families. Specifically, Williams is interested in ethnic-racial identity, ethnic-racial socialization, discrimination/colorism, and cultural experiences across the lifespan. Williams is especially passionate about extending their understanding of these processes in adolescence/emerging adulthood to earlier developmental periods (e.g., early and middle childhood) by advancing theory and measurement in innovative ways. Williams work centers primarily in applied settings (e.g., homes, schools, and communities), and uses advanced quantitative methods to model processes, as well as translate findings into interventions and programs. Williams views collaborative team science as one of the most exciting parts of being a scientist!
As the Director of the EMPOWER Youth Lab, Williams works collaboratively with students, staff, and community members to strengthen positive development for youth and families. As a Core Member of the Culture, Race and Health Transdisciplinary Core at the Institute for Inclusion, Inquiry and Innovation (iCubed) at VCU, Williams is part of a transdisciplinary team that designs studies and interventions aimed at examining and addressing health disparities. Williams is also part of two centers at VCU that work in interdisciplinary teams: Affiliated Faculty at the Center for Cultural Experiences in Prevention, as well as Institute Faculty at the Clark-Hill Institute for Positive Youth Development.
Select Publications
Townsend, T., Dillard-Wright, J., Prestwich, K., Alapatt, V., Kouame, G., Kubicki, J., Johnson, K. F., & Williams, C. D. (2023). Public safety redefined: Mitigating trauma by centering the community in community mental health. American Psychologist.
Williams, C. D., Lozada, F. T., Hood, K. B., Umaña-Taylor, A. J., Jahromi, L. B. & Updegraff, K. A. (2022). Mexican-origin 5-year-old children's ethnic-racial identity centrality and attitudes predicting social functioning. Cultural Diversity and Ethnic Minority Psychology, 28(2), 158-170. doi: 10.1037/cdp0000511
Walker, C. J., Williams, C. D., Winter, M. A., & Everhart, R. S. (2022). African American children's racial discrimination experiences and mental health. Journal of Child and Family Studies, 31, 1621–1629. doi: 10.1007/s10826-022-02311-3
Williams, C. D., Hood, K. B., Moreno, O., Chartier, K. G., Johnson, K. F., Townsend, T., Kuo, S. I., The Spit for Science Working Group, Vassileva, J., Dick, D. M., & Amstadter, A. B. (2021). The impact of COVID-19 disruptions and perceived discrimination on well-being and posttraumatic stress disorder symptoms: Testing the moderating role of exercise among African American and Asian American emerging adults. Emerging Adulthood, 9(5), 506515. doi: 10.1177/21676968211038793
Williams, C. D., Byrd, C. M., Quintana, S. M., Anicama, C., Kiang, L., Umaña-Taylor, A. J., Calzada, E. J., Pabón Gautier, M. C., Ejesi, K., Tuitt, N. R., Martinez-Fuentes, S., White, L., Marks, A. K., Rogers, L. O., & Whitesell, N. (2020). A lifespan model of ethnic-racial identity. Research in Human Development, 17(2-3), 99-129. doi: 10.1080/15427609.2020.1831882
Courses
Psychology 603: Developmental Processes, graduate level
Psychology 304: Lifespan Developmental Psychology, undergraduate level
Awards
Dissertation Award, Latino Caucus, 2017
Outstanding Doctoral Dissertation Award, Society for Research in Child Development, 2017
Distinguished Student Research Award, Division 45: Society for the Psychological Study of Culture, Ethnicity, and Race (selected for outstanding research accomplishments and potential leadership in the field), 2016
Martha E. Bernal Memorial Award (selected for record of contributions and career plans in research relevant to ethnic minority populations), 2015