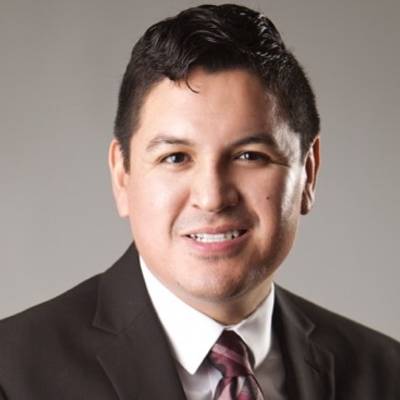 Oswaldo Moreno, Ph.D.
Associate Professor
(804) 828-6624
Williams House, 800 W. Franklin St., Room 202
Counseling Psychology
Tenure-Track
Faculty
Education
Ph.D.: Clark University
M.T.S.: Harvard University
M.S.: Clark University
B.S.: Arizona State University
Research Interests
Dr. Oswaldo Moreno's research involves understanding and addressing health equity and healthcare disparities and inequalities in the United States that affect individuals from racial/ethnic minoritized backgrounds, especially the Latinx/e immigrant and Spanish-speaking communities. Dr. Moreno's research program also includes intersectional approaches to immigration, cultural, contextual, and systemic factors on health outcomes. His research projects have included cultural and ethnic minority health, Latinx/e immigrant health, culturally sensitive interventions, psychology of religion, as well as substance use and mood disorder prevention efforts for Latinx/e youth and families.
Currently, Dr. Moreno directs La Esperanza Research Program, which is working on culturally enhancing a group-based motivational interviewing intervention for Latinx/e adolescents, identifying priorities, use of services, and behaviors related to health and comorbidities among youth and families in marginalized communities in the greater Virginia area (VCU iCube), as well as exploring early immigration, anti-immigration sentiment and policies on the psychological well-being among first-generation Latinx/e immigrants.
Areas of Expertise:
Community Health
Cultural Diversity & Ethnic Minority Psychology
Health Disparities and Health Inequalities
Latinx/e Immigrant Health
Select Publications
Affiliations
American Psychological Association (APA)
National Hispanic Science Network (NHSN)
National Latinx Psychological Association (NLPA)
The American Association of Hispanics in Higher Education (AAHHE)
Courses
Abnormal Psychology, undergraduate level
Cross-Cultural Psychology, undergraduate level
Diversity Dialogue: Intersectionality, graduate level
Multicultural Counseling Practicum, graduate level
Personal Awareness in Multicultural Counseling, graduate level
Awards
ASSET Junior Faculty Fellow, University of California, San Diego, 2021
Community Engagement Award, VCU Psychology Department, 2020
Interdisciplinary Research on Hispanic Drug Abuse - National Hispanic Scientist Network Research Fellowship (R25DA026401), 2016-2018
Links