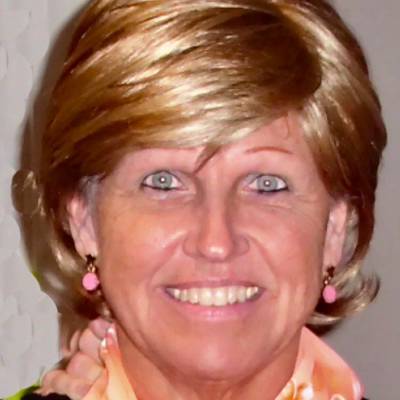 Dace Svikis, Ph.D.
Professor
Deputy Director, Institute for Women's Health
(804) 827-1184
VCU Health Sciences Research Building, 1112 E. Clay St., Room 008E
Clinical Psychology
Tenured
Faculty
Education
Ph.D.: University of Minnesota, 1989
Research Interests
Dr. Svikis is a Professor in the Departments of Psychology, Psychiatry and Obstetrics/Gynecology at VCU. She also serves as Deputy Director, VCU Institute for Women's Health and Director of the AWHARE Program (Addiction and Women's Health: Advancing Research and Evaluation). More recently, she has assumed a leadership role in the development of an Academy of Mentors for VCU with a focus on creating a solid institutional infrastructure that supports faculty and students in the conduct of interdisciplinary clinical and translational research. Dr. Svikis' own research efforts have focused on identification and treatment of perinatal addiction, with specific attention paid to both the clinical and economic efficacy of alternative intervention strategies.
From 1992-1999, while a member of the faculty at Johns Hopkins University School of Medicine in Baltimore, MD, she directed an interdisciplinary treatment program designed specifically to meet the unique needs of pregnant drug dependent women and their children. More recently, her research interests have broadened, with a focus on the translation of research to clinical practice and the study of alternative strategies to facilitate bridging this gap in the field of addictions and more broadly in women's health. She has over 100 publications and serves on a variety of NIH study sections and journal editorial boards. She is a member of the Board of Directors for the College on Problems of Drug Dependence and chairs the Credentials Committee, and she is committed to encouraging transdisciplinary research through projects that bring together faculty and students from psychology, social work, public health, medicine, OB/Gyn, psychiatry and nursing among others.
Her current research projects include a NIH-funded randomized clinical trial of an intervention for HIV/STD prevention in pregnant substance abusing women, a CDC-funded project that seeks to improve patient compliance with prenatal care using an intervention model that includes health system navigators, behavioral incentives and practitioner training in patient communication and cultural diversity, a NIDA-funded RCT that compares computer-directed and counselor-delivered screening and brief intervention models in men and women attending a primary care clinic; a multi-site study of HIV rapid testing and counseling strategies to encourage patient testing; and several NIH- and foundation-funded studies of novel interventions for pregnant and post-partum women and their children.
Select Publications
Svikis, D. S., Berger, N., Haug, N., & Griffiths, R. (2005). Caffeine dependence in combination with a family history of alcoholism as a predictor of continued use of caffeine during pregnancy. American Journal of Psychiatry, 162, 2344-2351.
Svikis, D. S., Miles, D. R., Haug, N. A., Perry, B. Hoehn-Saric, R. and McLeod, D. (2006). Premenstrual symptomatology, alcohol consumption and family history of alcoholism in women with PMS. Journal of Studies on Alcohol, 67, 833-836.
Meshberg-Cohen, S., & Svikis, D. S. (2007). Panic disorder, trait anxiety and alcohol use in pregnant and non-pregnant women. Comprehensive Psychiatry, 48, 504-510.
Ondersma, S. J., Svikis, D. S., & Schuster, C. R. (2007). Computer-based brief motivational intervention for post-partum drug use: A phase II randomized clinical trial. American Journal of Preventive Medicine, 32, 231-238.
Alvanzo, A., & Svikis, D. S. (2008). History of physical abuse and periconceptional drinking in pregnant women. Substance Use and Misuse, 43, 1098-1109.
Courses
Psychology of the Abnormal, undergraduate level
Introduction to Substance Use Disorders, undergraduate level
Affiliations
Director, AWHARE (Addiction & Women's Health: Advancing Research and Evaluation)
Links